ABOUT THE PROPERTY LAW CENTRE
WHAT IS
THE PROPERTY LAW CENTRE
The Property Law Centre is a law firm with offices in Greenlane and Takapuna. We specalise in providing legal services for conveyancing and property transactions. We also provide legal services for a range of other legal work.
WHO ARE WE?
The Property Law Centre opened in 1998 and is headed by Richard Middleton.  Richard is a Barrister, Solicitor and Accountant. He is experienced in property transactions, conveyancing and other legal work including trusts, relationship property, estates and subdivisions. The team also includes seven legal executives experienced in property law: Jenny Abrahams, Diana King, Karen Harris, Janet Hafoka, Genevieve Tarry, Romaine Bousader and Susan Sparks. Our reception and administration services are run by Shelley Crowie.
WHY CHOOSE US?
Experienced property law specialists
Our Premises
The Property Law Centre's Greenlane office is situated on the corner of Great South Road and Campbell Road, Greenlane, Auckland.  (The second driveway on the left after turning into Campbell Road from Great South Road). Parking is available on site.
The Takapuna office is situated at the corner of Rangitira Avenue and Taharoto Road, Takapuna.  Parking is also available on site.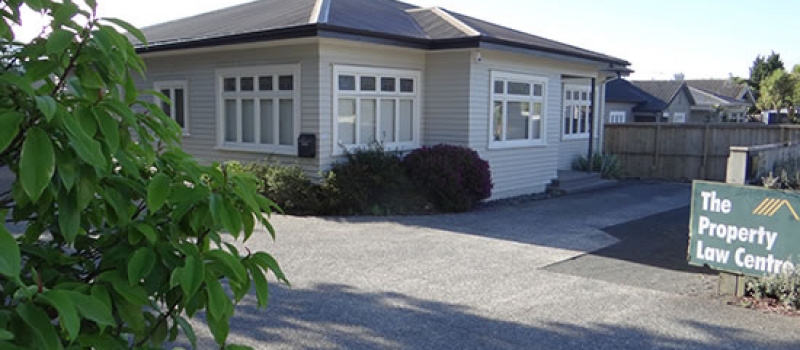 Your Specific Needs
With constant changes to legislation, it is important that you are aware of your tax and other legal obligations before deciding to purchase or sell your property. Contact the friendly and experienced team at The Property Law Centre to assist you with your queries before you enter into an agreement to buy or sell your property.
Protection from risk
Why place your money and biggest assets at unnecessary risk?   The Property Law Centre does more than simple "conveyancing". Because we are experienced property specialists we assist you in avoiding problems and pitfalls. If problems do arise we are able to quickly advise you on your best options. e.g. council building and consent issues; leaky  building problems; body corporate issues; protection of deposits; title defects; disputes at settlement; vendor's warranties; shared ownership arrangements; de facto/relationship property risks.
TERMS OF ENGAGEMENT
Please take the time to read our Terms of Engagement and Client Information